Once you have made the easy decision to move to Meadowood, the real fun begins! Now, you get to design your new home from the ground up. Our Move-In Coordinator, Jenna, will sit down with you and guide you through the process of perfecting your new residence. Your colors, your floor choices, your design and your individual style and taste will all be reflected in your new home at Meadowood. At Meadowood, we offer all the finish and design options you would expect from a custom builder without the hassle of managing a team of architects, contractors and interior designers associated with a custom buildout.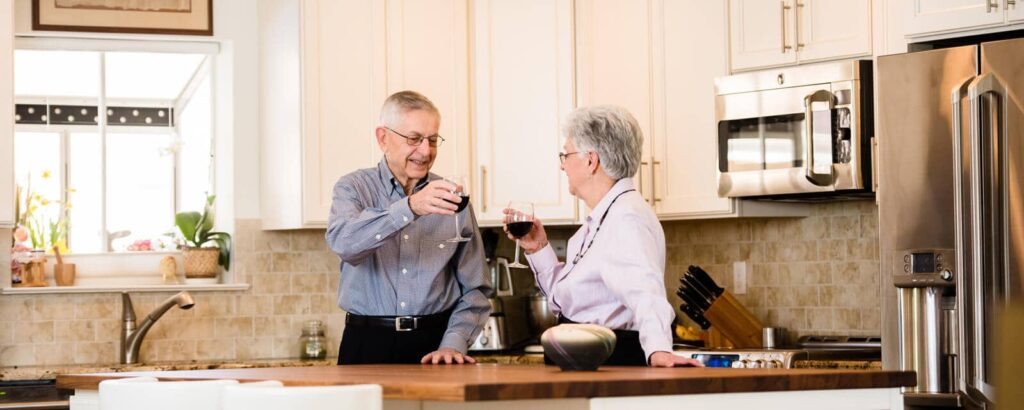 Color choices are what really set the tone of your overall design and provide a foundation for your custom home at Meadowood.  Modern color palettes are full of bold and exciting color choices that showcase your personality and will make your new home at Meadowood truly yours. Designing your new home isn't just about color either; it is just one of many choices and decisions you will be making with Jenna.  You'll start with your floor plan, and then choose flooring, cabinetry, finishes and many other customizable options that are available. Many combinations are available at no additional cost, plus further upgrades are available at a slight cost, so you will be able to fine tune things to suit your needs and desires.
The Grove at Meadowood — our newest expansion — offers a choice of 4 floor plans ranging from 1,300 to 1,800 square feet. These choices are in addition to our existing apartment, courtyard and carriage homes, which range from 539 square feet to 2,750 square feet!
Jenna will guide you through the process, and our team will bring your ideas to reality by the time you are ready to move in. No stress is associated with the process; we take care of the management and monitor the buildout.
The Meadowood Senior Living commitment to helping you create your perfect home doesn't end at move-in, however. After you move in, there are still choices to be made and unpacking and settling in begin. Design choices are more than just selecting colors and floor plans. A truly custom design involves furniture placement, picture/photo/art hanging and the other small details that make a house a home. These additional tasks can all be taken care of for you if desired; our staff is always ready to assist.
We are here for you to make the transition to Meadowood as stress free as possible, so you can get on to whatever you have planned for your future at Meadowood.
To learn more about Meadowood's variety of residences and customization options, contact our team today! Call us at 610-584-1000, or click here.