Inspiring Change Within our Life Plan Community
The Meadowood Residents Association, established in 1989, works on behalf of our residents to plan and organize many of our community's activities, events and trips.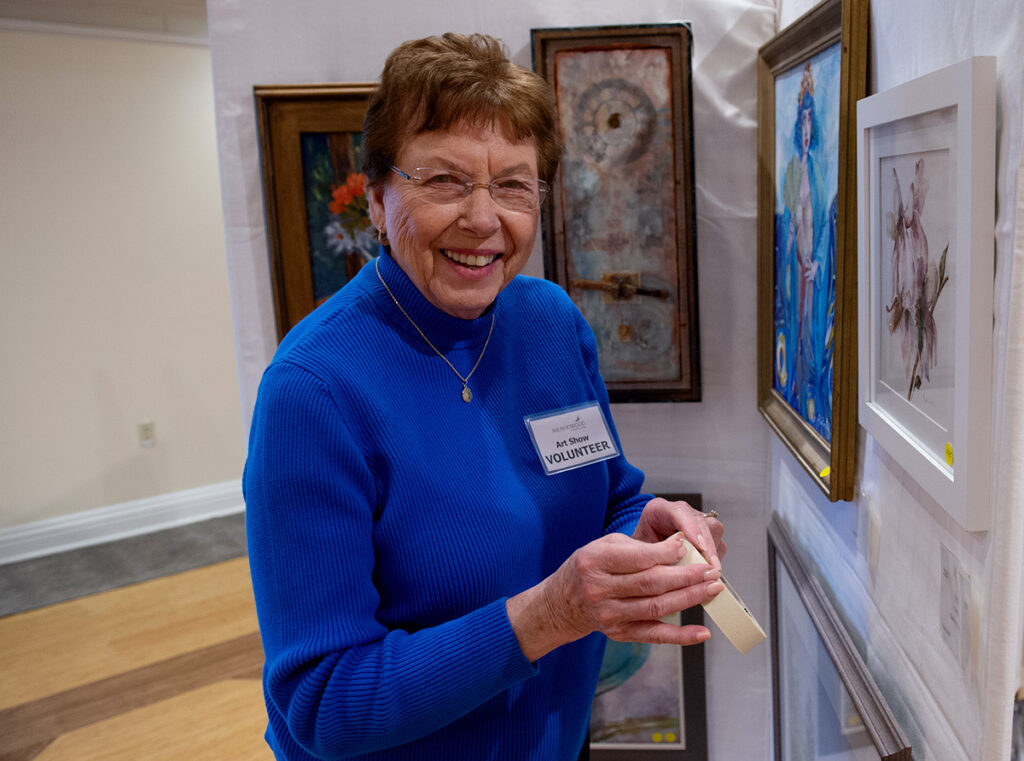 Meadowood's Purpose
To promote the common interest and well-being of its residents
To communicate and coordinate with the CEO, the board of directors and the staff of its community to create an enriching, financially sound community life
To promote resident involvement in the greater Worcester Township, PA community by providing various services and programs to schools and other community organizations
Featured Event: Fall Festival
Meadowood's annual Fall Festival is held the first Saturday in October. Sponsored by the Meadowood Residents Association, the festival features crafts, artwork, ceramics, jewelry, baked goods, raffle prizes, plants and more! Most items are created by Meadowood residents, with proceeds benefiting the Meadowood Benevolence Fund.
Meadowood Benevolence Fund
The Benevolence Fund assists residents who have outlived their resources. Meadowood is committed to providing a comprehensive range of services to meet the needs of residents, including financial assistance during extraordinary circumstances.
Please see below for a glimpse of the Meadowood Residents Association many activities and groups,
events, volunteer opportunities and committees.
Activities and Groups
Aquasaurs Water Volleyball Team
Archives
Art Class
Audio/Visual
Beading
Bible Study
Billiards
Biographies
Bocce
Book Club
Bridge
Channel 1979
Camera Club
Caregivers at Meadowood
Ceramics
Chorus
Crafts
Continuing Residents Education at Meadowood (CREAM)
Current events
Garden Group
Golf
Mah Jongg
Meadowtalk newsletter
MRA Intranet
Shuffleboard
Small Groups at Meadowood
Stitch n' Chat
Square dancing
Table Tennis
Trips and Travel
Wellness Walks
Wii Bowling
Woods and Trails
Woodshop
Events
Community Concerts
CREAM events
Ecumenical Christian Worship
Entertainment Programs
Fall Fest
First Friday Socials
Game Nights
New Year's Eve Night
Volunteer Opportunities
Goslings Nest Gift Shop
Greeters
Hidden Treasures
Library
Lost & Found
Memorial Rose
Verna's Table
Victory Garden
Missions Outreach
Meadowood Committees
Art Show
Communications
Dining
Ethics
Grounds and Landscaping
Housekeeping
Interior Design
Social Committee
Sunshine Committee
Veteran's Committee
Wellness Committee
A hidden gem, with plenty to do & see on our campus & nearby
At Meadowood, you're far removed from the daily routine of stereotypical senior living. And yet, you've got access to dozens of amenities plus you're only minutes from great shopping, golf, events and more — all in picturesque Montgomery County (known by the locals as Montco).
Schedule A Visit