Memory Care in a Personal Environment
McLean Memory Care is a safe, 20-room dedicated area at the Meadowood community in Worcester Township, Pennsylvania, designed to provide personalized care to people living with Alzheimer's and other types of dementia. Our trained staff understands the needs of individuals requiring Memory Care support, and our Memory Care program focuses on each resident's specific interests and physical and cognitive abilities.
Our Homelike Setting
Our homelike setting provides a comfortable, safe environment where residents are encouraged to participate in the decisions of their daily lives. Meals are served family-style, and the residence is connected to secure outdoor gardens with a walking path and benches. The garden provides freedom in an enclosed area for the residents to enjoy the outdoors safely.
Our Safe Environment
We're committed to keeping our residents safe. Through direct, transparent communication, effective safety precautions, innovative service solutions, and creative programming, we're keeping residents of the community engaged and well.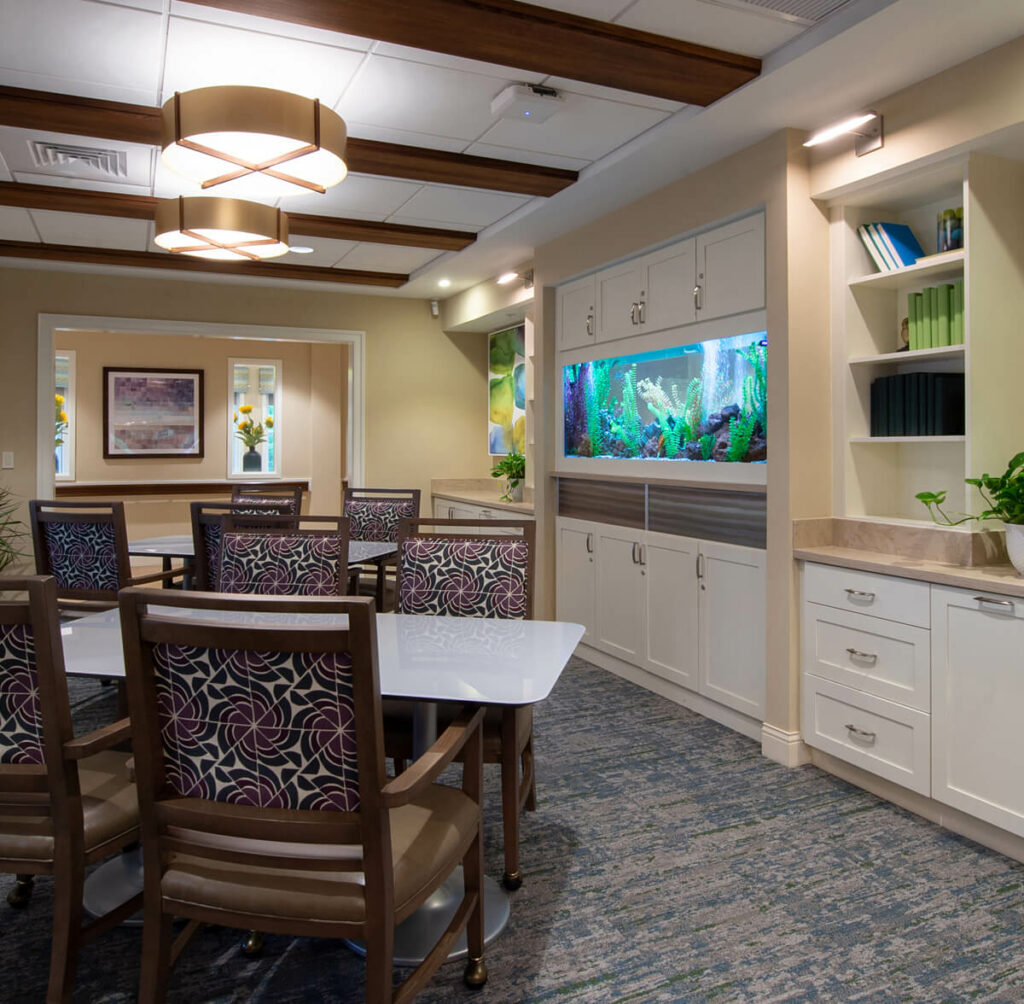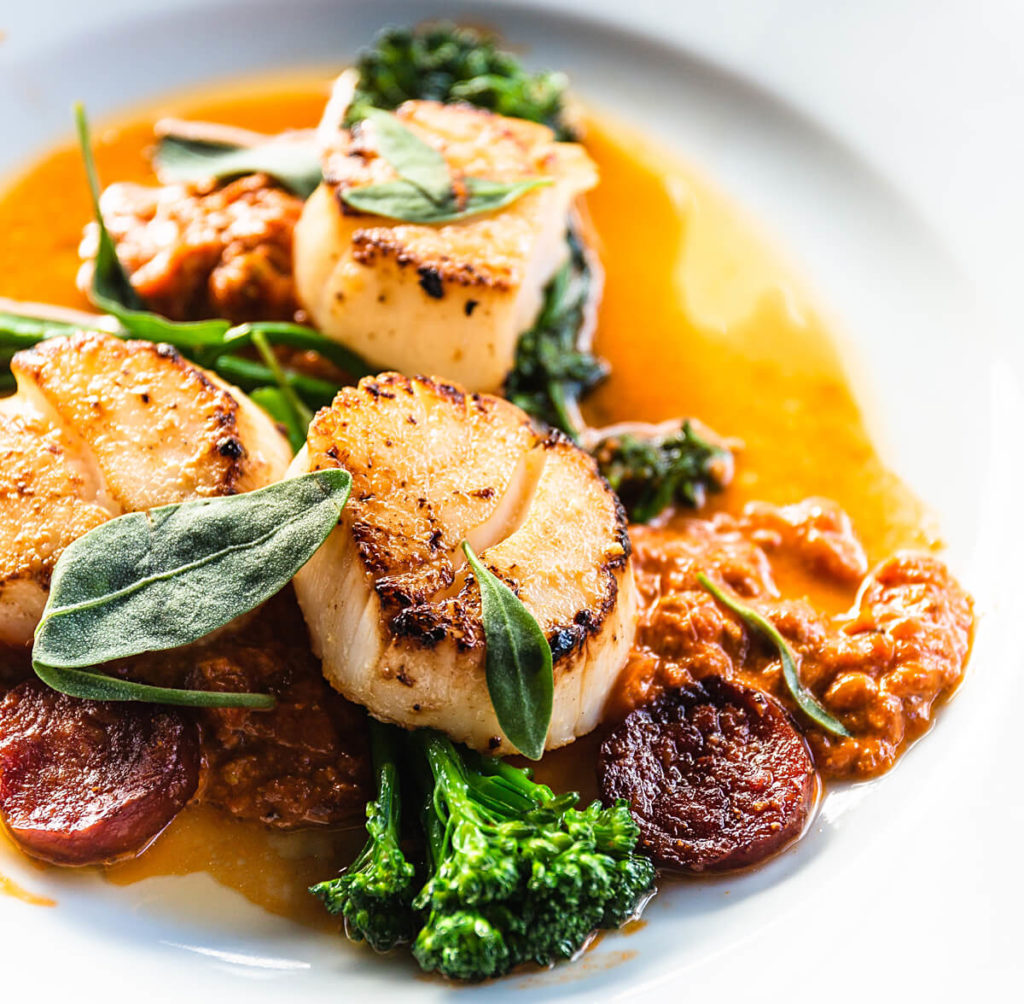 Family-style Meals
Meals are a social event, with several residents seated around a table to create a sense of community and belonging as well as encourage interaction. Even if residents cannot fully communicate or participate, the feeling of connection contributes to their overall wellbeing.
Wellness Garden
Our enclosed gardens with walking paths and benches, where Memory Care residents can safely "wander" outdoors, gives them a sense of self, purpose, awareness, freedom and control. Being in nature provides a variety of physical, psychological, and social benefits. People living with Alzheimer's or other dementia often experience high stress and agitation. Access to the outdoors can be calming, enhance their mood, lower stress and lift their spirits.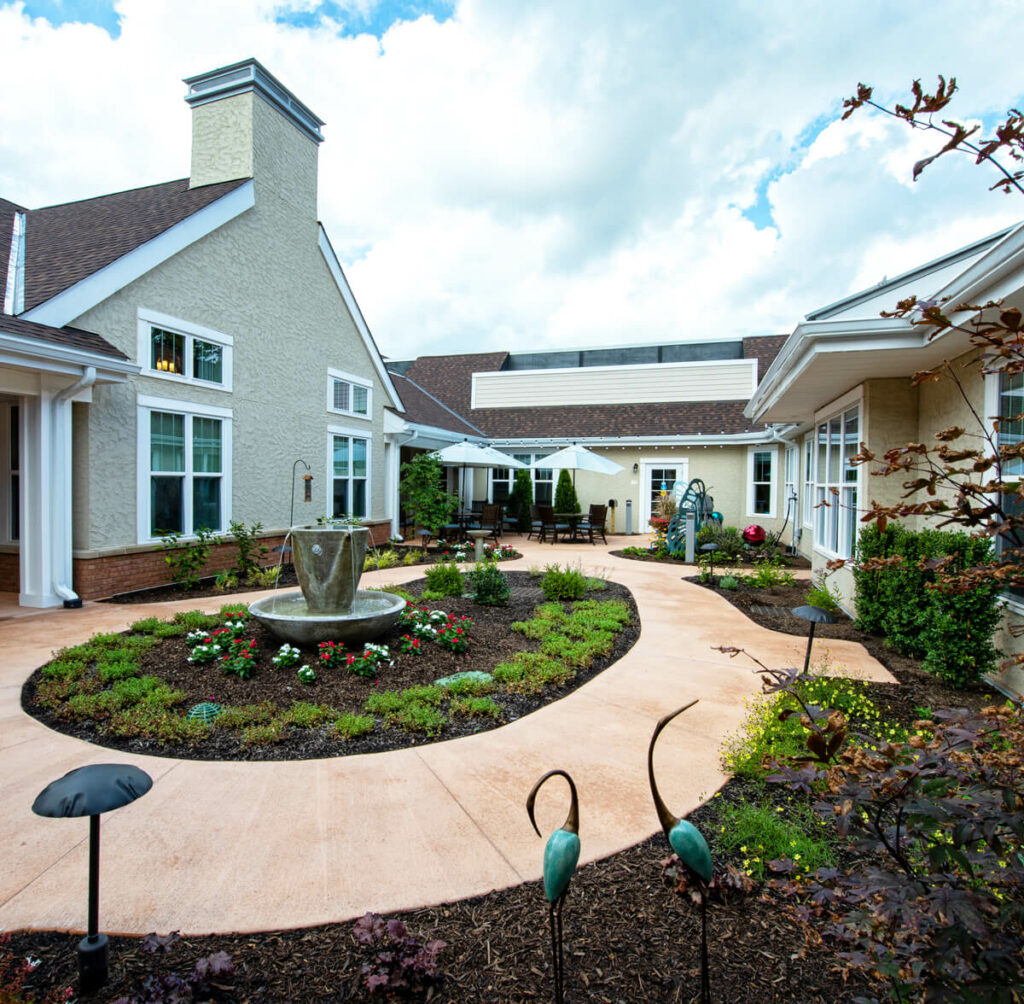 To be eligible for residence in McLean Memory Care, a person must:
Have a primary diagnosis of Alzheimer's or other dementia
Be able to benefit from a structured therapeutic program of activities designed to reduce feelings of anxiety, confusion, and frustration
Be in need of a secure environment
McLean Memory Care is licensed and regulated as a Personal care home by the Pennsylvania Department of Human Services.
Please call our Admissions Director 610.584.2252 for further information about McLean Memory Care.